Fri Sep 04, 2009 at 08:30:00 AM EDT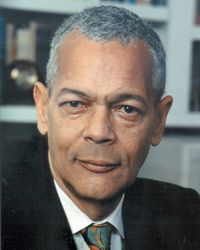 Reading Alvin's earlier diary ("
From 'outside agitators' to 'wealthy gay activists' - Some of us black folks haven't learned a thing
" bumped back up below this post), it's good to remind people that there are black folks who DO get it. Rev. Walter Fauntroy may have been director of the DC bureau of Dr. King's Southern Christian Leadership Conference, but that clearly didn't enlighten him to the fact that civil rights are human rights. He has hopped into bed with charlatan Bishop Harry Jackson.
However many others who were part of the black civil rights struggle, like Congressman John Lewis, who will keynote at Equality Alabama's conference later this month, have our backs.

read the rest at: PHB